At the 2 hour cases, the company will present you with a problem or situation that they encounter in their business and in a group of students you will come up with a solution. The company will guide you in the process, so do not worry about not having enough knowledge to solve it yet! The cases will be given by the following companies:
Port of Twente is the logistical cluster of Twente. Companies, the government, educational and research institutions work together to improve the logistical power of Twente even further.
The ORTEC WS Optimization Game
We are ORTEC, a purpose-driven organization changing businesses and society at large through the power of data-driven mathematical optimization. We make businesses more efficient, more predictable, and more effective. Turning complex challenges into easy-to-use solutions. 
Getting the right people in the right place at the right time for every task with the resources they need to do their jobs properly is a very complex undertaking. ORTEC has been a leading player in Advanced Scheduling for decades. During this case you will get more familiar with our Workforce Scheduling tool. During the ORTEC Workforce Scheduling Optimization Game you will have to assign all shifts to the available employees considering a wide range of data for personnel scheduling and task determination.  
Are you up to the challenge?
Nedap is a high-tech company that creates high-quality, innovative hardware and software products. They are passionate about technology and how it can help people to be happier and more successful in their professional lives.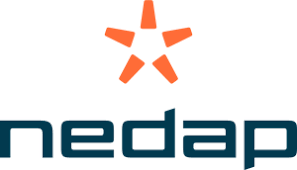 We want to prepare you for what you need to make an impact as a consultant. The following subjects will be discussed, among others: soft skills, 7 steps in the advisory process, do's and don'ts, challenges and key aspects. After our training you also get the chance to show your talents through a case. Do you want to get one step closer to consultancy through our professionals? Then be sure to join!